Gabourey Sidibe has rose to stardom after her powerful performance in the movie Precious. Over the past weeks I have taken a look at some of Gabby's fashion choices, and have discovered that we share some favorite designers! In fact I've seen Gabby wearing Monif C, as well as SWAK Designs dresses. Whilst browsing around online, I've also noticed that Gabby loved IGIGI and Torrid dresses… here she is wearing two gorgeous dresses from these online stores, at red carpet events.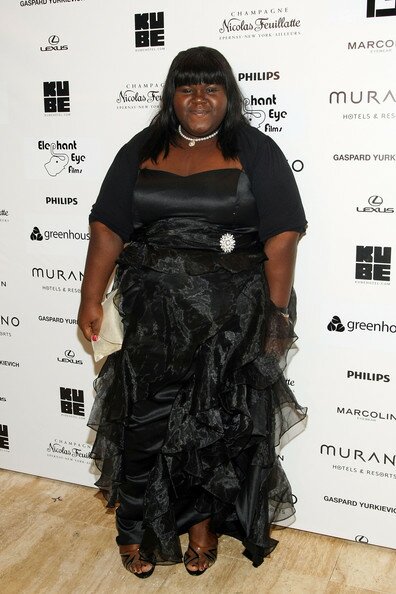 Here she is wearing the Black Satin and Organza Waves Gown from Torrid. I think she looks gorgeous in this glamorous dress.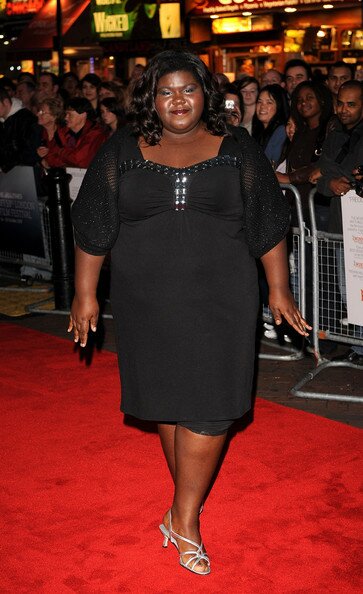 Whilst over here Gabby is looking very chic wearing the Anais Jeweled Neck Dress dress from IGIGI.
I must say, besides a great dress sense, Gabby also always chooses the most elegant and stylish shoes to complement her outfits. It's great to see a full figured celebrity confident in her curves, and not afraid to show her toes