To make sure you keep up to date with our latest posts subscribe to our RSS feed. You can also receive updates via email, subscribe for free here!. Thanks for visiting!
Some of you might not associate the popular site Etsy, with a great place to shop for plus size clothing. But if you take the time to look around the items available from the different sellers on the site you will be very pleasantly surprised! The guys over at Big Fat Deal have known this for a long time in fact, and it's thanks to them that I've discovered some amazing fashion options on Etsy.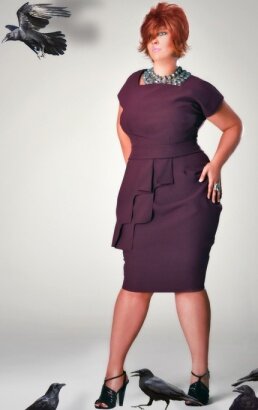 I am itching to hit the 'buy now' button on many different items. But I will resist! Then again Christmas is around the corner, so I might as well start building up my wish list, and hint to my hubby those dresses and skirt I really cannot live without. So check out Esty, and especially designer JIBRI for some flawless plus size clothing options.