I've always been a fan of Chenese Lewis, her work and her positive attitude. She's a gorgeous and talented model, actress, and size acceptance activist, and has been recently running a plus focused online radio show called Plus Model Radio.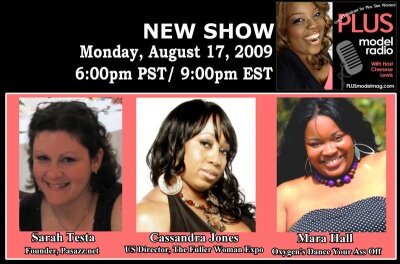 So you can image how thrilled I was this week when I was contacted by Chenese to be on the show. Of course I gladly accepted, so I am very excited to let you all know that I will be on the next Plus Model Radio show this Monday 17th August, at 6:00pm PST / 9:00pm EST / 3:00am CET.
So ladies, make sure you tune in to the show on Monday and listen in. All shows are recorded and made available on the radio website, so you can listen to any episode of the show even after it has aired online.