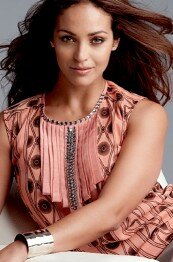 The last thing on your mind right now, with this Summer hear, is the thought of the Fall and the colde months that are only but a couple of months away.
If you want to cool your senses a bit today, have a lool at Jessica London's first items within the plus size Fall collection, which they have just launched. Find new looks and be the first to get your hands on the must-haves of the upcoming season.
Currently you can also save whilst shopping at Jessica London. Use coupon code JLE4593 now until 18th July and take 50% off your preferred item!