With the most amorous holiday quickly approaching, husbands and wives, boyfriends and girlfriends begin the ultimate quest of the year: the search for the perfect gift. For some, it's off to the mall. For others, shopping outlets, independent merchants and superstores like Wal-Mart, Target and the like. For still others – the lazier, or more time efficient, which ever way you look at it – the Internet plays a key role.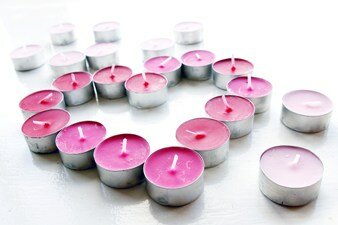 As you plan your shopping for your sweetheart this year, some careful thought and anticipation are necessary to ensure that you find an appropriate gift. Below are some suggestions for him and for her – consider them for a special treat or use your imagination and start searching the stores!
For Him: A holiday treat for the one who gives you butterflies…
For the sports fanatic, get him a warm and cozy blanket of his favorite athletic team so the two of you can snuggle while you watch the game together. See, everybody wins.
Nothing says "Happy Tailgating" like a case of beer, snacks and a delicious dinner for two, all packed into a brand new thermal cooler. Do some research and you will find that some have both heating and cooling capacities so you can bring your meals along for longer road trips.
Make him a calendar to kick off the New Year with photos of the two of you throughout the year, or simply with photos of yourself that you know he will enjoy.
Pay attention to what he talks about on a daily basis – does he want something electronic? A new gadget for his car? A couple of new movies or CDs or video games? Start to think like a guy and you should have a much easier time finding the perfect gift!
Books, magazines and board games may also appeal to him if you know his particular tastes. Try to link his hobbies with the publications and print items you select.
For Her: A special gift for the one who never ceases to dazzle you…
A silk robe is a sexy yet sophisticated gift for a woman of any age. Adding a bottle of bubble bath or a bath-related gift set is a nice touch. To follow up with the theme, you can give her slippers and a book you know she's had her eye on since last Valentine's Day!
Scented candles, if she likes them for burning or decorative purposes, are a wonderful gift because of their diversity. Based on her tastes, candles are designed in a wide array of shapes, sizes and fragrances. Aromatherapy candles make nice gifts for someone who likes to relax while candles with a hurricane votive are great for those who share a love in interior decorating. Couple them with massage oil (that you intend to use for her aching muscles), pajamas or a snuggly stuffed animal and you should be in her good graces for months to come!
A bottle of wine and a nice set of wine glasses make for a classy gift while some chocolates or desserts will likely earn you extra favor. (Or save the chocolates as an escape hatch in case you need one…)
Anything handmade will really get her heart going. If you do wood crafts, make something special just for her. If you like art, paint or sketch something that you know she loves. If your talents are more within the realm of words and music, compose a song for her or write her a poem. Frame it or give it to her as a scroll, loosely tied and penned on parchment paper.
Take her to see a show, a concert or the orchestra, or for a romantic walk through one of the holiday locations. Many public gardens and some theme parks are decorated especially for the holidays, encouraging couples, families and friends to stroll through the winter wonderland.
Though we may try to hide it sometimes, most women adore jewelry. From earrings to necklaces to bracelets and rings, it is pretty hard to go wrong with a sparkly, as long as you have a general idea of her style and know whether your love prefers silver or gold. If you want to be different, get her a jewelry box for safekeeping. Just don't be surprised if she expects you to fill it! (You can lovingly tell her that you'll have a long time together in which to fill it.)
For Anyone:
Preserve the memories by putting together a nice photo album, scrapbook or collage. Include pictures from events long past that he or she might smile with surprise upon seeing. If you wish, include movie ticket stubs and sporting event stubs, or other memorabilia from dates you have shared.
If it realistically fits into your collective lifestyle, a puppy or kitten will melt their heart on even the chilliest winter's eve. As a word of caution, do not attempt this gift if you are not 100% sure that your sweetheart would be completely thrilled with the pet and able to take care of it. (Keep their work schedule in mind as you make your decision.)
A brand new watch can instantly become a favorite new possession – as with the jewelry, keep in mind the preferred color of the metal and size, etc.
Expressing one's love is far more important during the holidays than the gift beneath all the bows, ribbons and wrapping. The spirit of Christmas may be the spirit of giving, but giving does not always have to relate to money. Be sure to give of your time by visiting those who are most important to you – parents, grandparents and those you know who could use a shoulder to lean on if times are tough. It's not the price tag but thoughtfulness and love that create the best gifts.