Thanksgiving day is fast approaching, and therefore everyone seems to be getting in the Holiday season mood slowly but surely. Unfortunately things seems a bit dreary this year, especially compared to past year. With the economic downturn, which is definitely effecting everyone, things do not look as bright for most folks.
However it's good for us to take some time out and enjoy these special times with our family, friends and loved ones. Time like these, when everyone gets together help make us stronger and have a more positive outlook on life.
If you're worried about not being able to handle Christmas shopping and buying the different holiday gifts this year, then take our advice and wait until next week, when the day after Thanksgiving comes along and the holday shopping season really starts with a bang.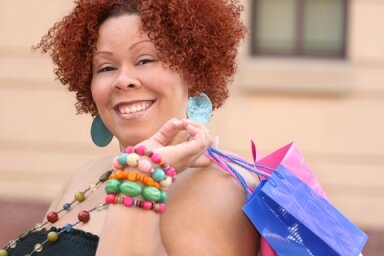 The day after Thanksgiving, which is more commonly known as Black Friday is a day characterized by massive sales and discounts in major stores. So it is a perfect time for you to get your shopping done, and gift all settled, whilst savings money. But that is not your only chance to save!
The sales which kick off on Black Friday usually run throughout the whole weekend, so you do have some time to shop around and compare prices. More importantly wait for Cyber Monday to come along, which falls on the Monday straight after Thanksgiving, and which is also characterized by more sales and discounts being offered.
Sounds like sale heaven doesn't it? If you're thinking this is the perfect time to shop around, and are planning to head on to your favorite mall to shop and takje advantage of the sales, then brace yourself for crowds and queues. These days are infamous for very large shopping crowds, so unless you want to battle the crowds, read on and consider our advise.
Shop Online
It might sound obvious. To some it might sound a little impersonal. To us it sounds logical and so convenient. Think about it this way: you do not have to battle through any crowds; you do not have to wait in any lines; you do not have to fight for the last remaining items on a shelf; you do not have to carry hefty shopping bags around all day; you do not have to rush at making your purchase decisions. Opting to shop online will give you the comfort to shop around more than one store to compare prices, without having to actually visit all the stores. You still get to benefit from the sales, plus you get the comfort of home delivery.
Benefit from Online Offers
Besides offering the regular Black Friday sales, many stores online actually opt to offer extra and exclusive online offers. So you will probably end up saving even more by shopping online for your gifts and needs.
You're probably wondering, but how am I going to know about all the sales going on? Well the first thing you have to do is, visit the stores you have in mind on Black Friday and Cyber Monday, and any offers will clearly be displayed on the website.
However if you do not have any particular store in mind, then do not worry. Check back at this plus size clothing blog on Thanksgiving day, and all throughout Thanksgiving weekend, as we will be updating you with everything you need to know about the sales going on at our favorite plus size clothing stores.
Year after year our favorite stores have launched some great offers for you to take advantage of, and I am sure this year will be no exception. So if you're planning to do some Christmas shopping, wait until next week and shop around for your fashion needs and gifts on Black Friday and Cyber Monday!