This post has been kindly been made available by Torrid.
I know that finding the perfect pair of Jeans isn't an easy thing to do at all! You want the right combination of fit, length, wear and style. Often finding the perfect combination of all these element, in one jeans is near impossible. However, Torrid have worked hard to being them all to you in their brand new styles!
Torrid offer their brand new jeans in 4 different styles. Here is a quick round up of the types of jeans available at Torrid, which are made to flatter the plus size figure, not matter what shape you are.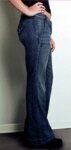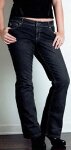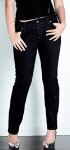 The Trouser

Fit through the waist and hips.
Dramatic flare at the leg.
The Boot

Fitted around the hips and thighs.
Slightly flared at the calf.
The Skinny

Tighty fitted through the hips and thighs.
Tapered through the calf.
The Straight

Fitted through the hips and thighs.
Straight at the calf.
Learn more about how Torrid fits for the perfect jeans.