I have been following Nikki Blonsky for quite a while now, looking especially closely at the fashion choices she makes, because so far they rock! So I amm feeling quite ashamed right now to confess that I haven't even watched Hairspray yet! It's been a very busy Summer, but I hope to watch the movie as soon as possible.
Anyhow, as I'm sure most of you have noticed that Nikki is often see wearing beautiful IGIGI pieces. There must be some kind of love affair going on between Nikki and IGIGI, and to me it looks like a very successful and promising match, because Nikki always manages to flatter her curves and look beautiful.
In this post I'd like to go over the IGIGI pieces Nikki has chosen in the past few months. So here goes…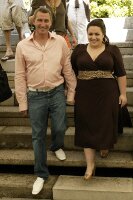 Earlier this month Nikki was spotted at the 60th Locarno International Film Festival alongside director Adam Shankman. She was wearing IGIGI's Yoke Wrap Dress, which she creatively spiced up by wearing a leopard print belt.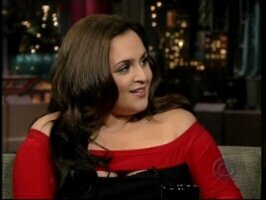 In late July Nikki was a guest at the David Letterman show. For her appearance on the show Nikki chose IGIGI's Dress with Yole in black and red, which was a stunner!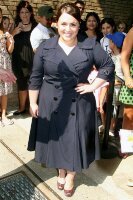 Another winning look was achieved with the Navy Trench Dress, which Nikki wore during her appearance on the Regis and Kelly show last July 26th.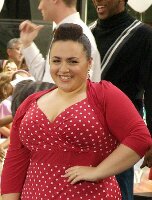 On July 20th, Nikki strutted her stuff magically on the 'Today Show' wearing the Polka Dot Dress in red. The cast members from Hairspray were all present on the show, where they also gave a great performance.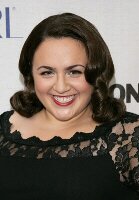 The July 18th Baltimore premier of Hairspray was another great occasion, and Nikki was a star during the night wearing the Stella Cocktail Dress.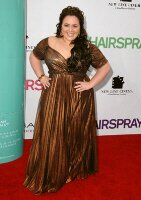 On July 10th, a special dress needed to be chosen for the Los Angeles premier of Hairspray. So it was no surprise to see that Nikki chose IGIGI's Shimmering Dress in Liquid Copper.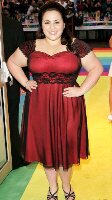 The London premier of Hairspray, held on July 5th, called for another great dress to be chosen. Nikki did not disappoint her audience, and fellow plus size ladies, by choosing IGIGI's Maya Chiffon Dress in black/coral.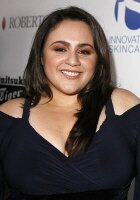 On April 22nd, the Siren Dress in Cobalt was Nikki's top choice for attending the Movieline's Hollywood Life 9th Annual Young Hollywood Awards.
Nikki's fashion sense is a great as her talent. The fashion choices she has made so far were spot on! She manages to choose plus size clothing items to create stylish, sexy and fun outfits that flatter her figure and make her curves look gorgeous. I truly hope Nikki keeps up this sense of style, so that she keeps on being an fashion icon for plus size women all over the world!