Archive for 2006
By Sarah On December 26, 2006
No Comments
Wonderful news! More choices for us curvy girls in the intimates department. Yes in fact, urban plus-size retailer Ashley Stewart has just launched the Gladys Knight plus-size lingerie line called Knightwear. This exclusive lingerie line includes shimmering charmeuse chemises and pajamas with prices ranging from $19.99 to $34. Visit the Ashley Stewart website for a look at the styles available.
To keep up to date with the latest posts subscribe to our RSS feed. You can also receive updated via email, subscribe for free here!. Thanks for visiting!
By Sarah On December 25, 2006
No Comments
What time more fitting than today to say a big thank you to all the readers of the Plus Size Clothing Scoop. I hope that you enjoy reading the news we bring to you each week.
I wish you all a Merry Christmas! May you have a joyful day surrounded by loved ones.
By Sarah On December 21, 2006
No Comments
Christmas shopping, preparations, and all that jazz can definitely take a toll on you! Have you suddenly realized you forgot that one gift for a friend or relative, and now do not have time left on your hand to go and shop for a gift? If you're in such a situation, believe me I sympathize! What I have found to be a good solution to such a situation, and ruling out giving your friend or relative a belated gift, is sending them a gift certificate via email. There are various online clothing stores nowadays which offer this service, like IGIGI and Kiyonna, so the choice is vast.
What's great about gift certificates is that you are giving someone the chance to get a gift which they truly love. And what's an even more valid advantage in such a case if the fact that you do not have to wait for shipping, nor spend time wrapping! Once your order the gift certificate this is automatically email to you friend or relative. So in a matter of minutes, you have saved your last minute gift dilemma. In a jiffy you'll be stress free again… or at least sort of!
By Sarah On December 21, 2006
No Comments
The great people at IGIGI have rolled out two new beautiful gowns which are perfect to wear at a New Year's Eve party or gala event. Here's a brief outline of these two gorgeous plus size dresses:
Chloe Lace Gown in Black/Charcoal

– an elegant gown with stretch lace and contrasting lining which creates a wonderful feeling of sophistication.

Eternal Beauty Dress with Matching Shrug In Navy

– Look stunning and sensational! This dress features a short in front hemline which cascades to the full length in the back, creating a stunning affect. The front is shaped by princess seams and flattering halter sweetheart neckline ties in the back.
The good news is you are still in time to get these dresses added to your wardrobe in time for New Year's. What's even better is that IGIGI have extended their holidays FREE shipping promotion until January 2nd, 2007. So you can get your hand of one of these gowns and pay NO shipping costs if your order amounts to $150 or more, or pay just $4.99 if your order is below $150. Excellent stuff I think!
By Sarah On December 21, 2006
2 Comments
To be honest, I was not aware of the Volux Full Figured Calendar, until I read a review of the 2007 version by Glen L. Johnson. So I hopped over to the Volux website to take a look at the calendar, and I must say I'm impressed by what I see. We often run across calendars showcasing skinny girls around, so it's only fitting that a plus size version of this is in existence! What I like most of all, from what I can see on the website, is that the pictures of the beautiful women feature them in an elegant, chic and classy style! Well done Volux. I suggest you get yours today… I'm ordering mine right after the Christmas holiday post madness is over.
By Sarah On December 21, 2006
No Comments
Oh my it's been quite a few days now since my last post! I've missed the blog greatly these past few days, but I have been extremely busy lately with parties, shopping, work, work and some more work that I hadn't enough time left on my hands to tend to everything. The holiday season is definitely one of the busiest times of the year for everyone, and I'm definitely feeling the 'strain'. But I'm enjoying being busy, and hopefully in by mid next week I'll be more relaxed to dedicate more time to the blog again… and other projects I will be launching. Happy holidays!
By Sarah On December 17, 2006
No Comments
This is some confidential news ladies, to please listen up! Until tomorrow, Monday 18th December, Elisabeth is taking an extra 15% off sale items! But that's now all. Elisabeth are also running a Free 3-Day Shipping Upgrade through Monday 18th December as well.
To enjoy an extra 15% off already reduced items enter promotion code

EXTRA15

Get your gifts fast with a free shipping upgrade – no coupon required!
Visit Elisabeth today for more details, and to shop around!
By Sarah On December 17, 2006
No Comments
Don't miss out on the Santa Express Free Shipping ride until Christmas at SizeAppeal. Spend $50 or more and receive Free Shipping to all 48 US states! Just use coupon code FSHIP during checkout, and visit SizeAppeal today.
By Sarah On December 17, 2006
No Comments
Still have shopping to do? No problem at all, with Big Dogs offering Free Express Delivery, your gifts are guaranteed to arrive before 25th December! This is a free upgrade to express shipping when you make a purchase of $150 or more. This upgrade normally costs $7.50! Just remember to do these things when you're shopping at Big Dogs:
Check the "Express Shipping" box during checkout, and
Enter promotion code

BDSHIP22

during checkout to get the upgrade to Express Shipping FREE (with any $150 purchase).
Place your order before 20th December, 11:00am PST.
Finish off your Christmas shopping, it's easier with Big Dogs!
By Sarah On December 17, 2006
No Comments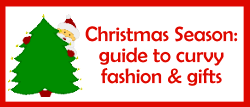 Are you looking for that perfect pair of shoes to go with you new dress, or New Year's even gown? Then you'll be glad to know that there is still time to get your new pair of shoes delivered to you by Christmas! Yep, for a limited time, Zappos are upgrading most orders to free overnight shipping. That's right, orders placed by 3 pm PST will be sent out for delivery the next business day. This offer is available only for shipping to a location within the continental United States serviced by UPS or Fedex (for example, it is not available if shipping to a PO Box).
So make sure you check out Zappos if you are still looking for that perfect pair of shoes! You will need to place your order anytime between now and 3 pm PST December 21, 2006 to ensure you get you perfect pair of shoes by Christmas!