Style Guru Reveals Plus Size Fashion Tips
By
Sarah
on December 31, 2009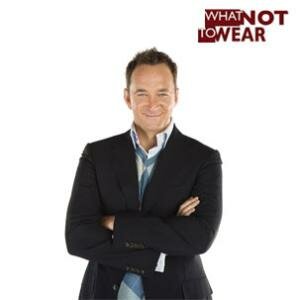 Clinton Kelly, a style guru and co-host of TLC's television show "What Not To Wear" was in Seattle recent hosting a plus size fashion show. That is where Seattle Post-Intelligencer reporter D. Parvaz caught up with him to talk about the plus size clothing industry, and also to see what tips the fashion guru would give plus size women, as regards fashion and clothing of course.
What Kelly emphasized most on is the fact that full figured women should go for plus size clothes which have a great fit and structure. "A woman shouldn't wear anything that resembles a tent of any kind, because that makes her look bigger. Instead, what you should do is look for clothes that have great fit and structure," said Kelly.
Further more Kelly recommended items like wide-leg trousers, V-neck sweaters and tops and well as espadrilles, which Kelly describes as "the ideal shoe for a larger woman because it's light and it has the right proportion."
In this feature Kelly also pointed out which fabrics plus size women should go for: instead of the clingy fabrics, he recommended heavier fabrics which control the body a little bit more than stretchy polyester.
Kelly concluded by emphasizing the fact that women over size 14 can absolutely participate in fashion trends!
To read the full feature please visit http://seattlepi.nwsource.com/lifestyle/268392_mome29.html.
Related Tags:
plus size fashion guru