Main Menu
Featured Site
Free Curvy Newsletter
Search
Our mission
Looking for stylish, fashionable and sexy plus size clothing? Your search has ended!

This is the women's guide to plus size clothing online. Pasazz is your source for quality plus size clothing and swim wear, plus size lingerie, sports wear and so much more!

Pasazz is a collection of years of ongoing personal online research, aimed at providing large and lovely ladies a place where to find all the quality plus size clothing stores available on the Internet.

The thought behind Pasazz.net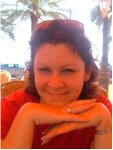 Growing up as a big girl, I always found it hard finding cool clothes that fit. I also had a hard time finding shoes that fit!

Coming from small island, things are quite limited, so you can imagine how limited they are for the plus people! But with the advent of the Internet, a lot of things changed! I couldn't believe the amount of clothing, dresses, accessories and shoes that were available, just a click away!

That's why I decided to create Pasazz, to make it easier for plus size ladies, like myself, to find what they're looking for online. There's a multitude of plus size retailers online! Believe me I've been doing my research for ages! And new stores and offers crop up every day! So I thought why not create a resource center dedicated exclusively to plus size retailers online.

You're probably wondering... who are you!?!? Well I'm a young curvy lady from the island of Malta. Malta is the most beautiful island in the middle of the Mediterranean Sea. I hold a Bachelor of Science degree in Business & Computing, and I'm currently working as a web marketer for an international software company.

My passions in life have to be poetry, traveling and websites! I won't go as far to say that I am a fashion addict or anything like that, but I do love fashion and keeping myself in tune with what's going on around in the plus size fashion industry. I also love shoes! Which is so ironic... since I can barely find any that fit here! Oh well... Thank heavens for the Internet! It's made my life so much easier, and much more stylish!

If any of you girls have any comments, questions or just want to talk, please do not hesitate to contact me over here! Also check out my blog at http://www.sassysarah.com/.

xoxo,