Winter 2012 Trends You Can Buy And Wear Now
Guest Post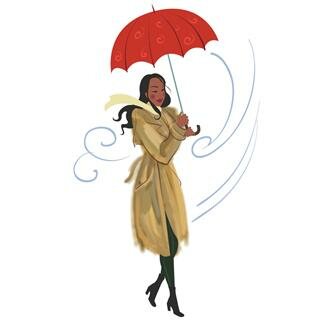 Keeping up with fashions can be an expensive hobby – with colours and styles changing every season it's easy to end up with a wardrobe full of old clothes you can't ever imagine wearing again.
The real key to looking good is being able to identify which items will look good not just now, but for months and years to come, and with that in mind here is a little selection of great winter staples that you can buy now and be confident you'll be pulling out of the wardrobe time and time again.
Tailored Blazer
The casual tailored blazer is an absolute wardrobe staple and one which you can be sure you won't feel silly in any time soon. The best blazers are structured to emphasize the waistline and can be worn just as easily to complete a formal look as to add some sophistication to a casual outfit.
Try kicking a blazer back with a hoodie and jeans for a particularly casual look, or wear it over a maxi dress for a stylish way to hide any lumps and bumps you've picked up!
Trench Coat
The classic trench coat is almost guaranteed to get years of wear in at least three of the four seasons. Opt for a knee length style with a belt to cinch the waist and break up the shape.
When wearing such a traditional piece you're best off opting for a traditional colour too – neutral beige or black are great staples that you can be sure will work well over any outfit… don't be scared to splash out a bit on things like this- it's completely worth it!
Brimmed Hat
Hats are often neglected in winter, replaced by a hood or an umbrella. Whilst these are perfectly fine alternatives, they don't quite have the magic that a brimmed hat does. A good brimmed hat will highlight your cheekbones and define your jaw line whilst emphasizing the brow to create a powerfully fashionable look.
As with the trench coat, classic neutrals are a safe bet to work with any outfit – you don't want a cold head just because your hat doesn't match your outfit!
Pencil Skirt
The pencil skirt is another timeless piece. Great for accentuating curves without adding bulk, it is just as versatile as the blazer and can be used to create a whole host of looks.
Team with a button-down blouse for the ultimate classic, or wear it with a playfully frilly top for a soft feminine look.
Large Scarf
Scarves are great in the winter for keeping you warm, but they're also a great way of balancing an outfit or injecting some subtle colour without seeming too over the top.
Contrary to some of the above, don't be scared to use colour – that's half the reason to wear one, after all!
Rob writes for varifocal lenses specialists DirectSight.