Taking Flirty Plus Size Cardigans from Day to Night
Torrid currently have a selection of super cute and flirty plus size cardigans, which are the perfect accessory to help you dress up or dress down an outfit. Besides that, cardigans are a great layering tool, helping you keep warm when you're feeling chilly, and yet can be easily taken off if it's suddenly sunny and warmer during the day.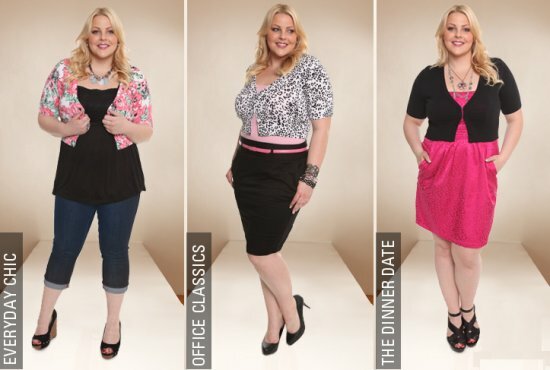 We've picked three particular plus size cardigans and built three outfits with them, one perfect for a casual day out with friends, another great for a day at the office, and a final outfit suggestions for a special date… to show you how you can pair up and use a flirty cardigan pretty much for any time of the day and any occasion!
Everyday Chic Outfit
To create this look you will need:
Floral Print Button Cardigan
Black Lace Top Rayon Cami
Source of Wisdom – Denim Virtual Stretch Navy Thread Cropped Jean
Hematite Aqua Peach Crystal and Pearl Necklace
Flora Black Wedge
Office Classics
To create this outfit perfect for work you will need:
Cheetah Button Cardigan
Pink Lace Back Ribbed Tank
Black Pieced Buttoned Pencil Skirt with Belt
Royale Black Crinkle Faux Leather Heel
Black and Hematite Rhinestone Rose Laser Wristband
Black Rhinestone Braided Twist Bracelet
The Dinner Date
For this romantic outfit you will need:
Black Covered Button Cardigan
Z. Cavaricci Couture – Pink Leopard Jacquard Tube Dress
Mandy Black Band Wedge Heel
Gold and Pink Opal Floral Necklace
Round Multi-Pearl Rhinestone Stud Earrings